Dramatic Interactions: Teaching Languages, Literatures and Cultures through Theater—Theoretical Approaches and Classroom Practices, edited by Colleen Ryan and Nicoletta Marini-Maio
Abstract
This rich collection of essays is an apt follow up to the excellent previous volume on theatre and language pedagogy – Set the Stage! Teaching Italian through Theater. Theories, Methods, and Practices – published by the two co-editors - Colleen Ryan (Indiana University) and Nicoletta Marini-Maio (Dickinson College) – in 2009. While the previous volume was intended specifically to offer resources to teachers and students to help them incorporate the Italian theatre tradition into the language curriculum, this new collection seeks to confirm the effectiveness of using theatre for foreign language teaching and learning by offering examples where drama is used with other taught languages, such as French, German, Spanish, Italian, Portuguese, but also Romanian, Russian and Japanese. The book stems from the recent fertile pedagogical research carried out by Appiah, De Lauretis, Pavis, Pireddu and De Marinis – just to mention a few – which considers theatre both as a cultural product and as a constituent of a teaching philosophy on intercultural learning. For the editors, "Theatre is the literary genre which most actively engages the cultural learner and maximises his/her ability to appropriate what is other" (2). The contributors to this volume are educators who have been working ...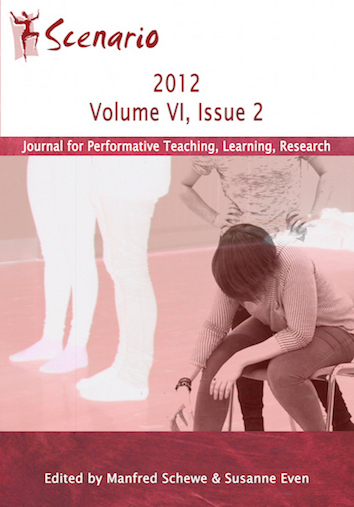 License
Copyright (c) 2012 the author(s)
This work is licensed under a Creative Commons Attribution-NonCommercial-NoDerivatives 4.0 International License.