The End(s) of Language in Brian Friel's Translations and Enda Walsh's Disco Pigs and misterman
Abstract
In my analysis of Brian Friel's modern classic drama Translations (1980) and Enda Walsh's plays Disco Pigs (1996) and misterman (2001), I have chosen not to consider these in order to point towards structural or plot parallels between the plays, nor to emphasise the interdependency of the two authors; I am instead concerned with their differences, particularly with differences in their approach to language as a medium of (often failed) communication. I would like to suggest that it is possible to read the plays as signs of their times within an Irish context. At the time of its first staging in 1980, the popularity of Friel's play was largely due to the fact that it was seen as a "tough-minded play about the brutal actualities of cultural power" (Kiberd 1995: 618-619), power exerted by the English upon the Irish. The negotiations of the difficulties of intercultural communication in a hierarchic or even colonial situation in this work require a sense of social consciousness which is altogether absent in Walsh's plays. Here, ca. twenty years later, we are confronted with monadic subjects (even though they are two of them in Disco Pigs) who are fundamentally juxtaposed to the idea of society as such and consequently run amok right from their births. There are "utopian moments" in Friel and Walsh involving the reestablishment of communication.
References
Friel, Brian (1980): Translations. In: Friel, Brian (1996): Plays 1. London: Faber & Faber
Grene, Nicholas (1999): The Politics of Irish Drama: Plays in Context from Boucicault to Friel. Cambridge: Cambridge University Press
Kiberd, Declan (1995): Inventing Ireland. The Literature of the Modern Nation. London: Vintage
Klein, Bernhard (2007): On the Uses of History in Recent Irish Writing. Manchester: Manchester University Press
Lee, J. J. (1989): Ireland 1912-1985: Politics and Society. Cambridge: Cambridge University Press
Murray, Christopher (2000): Twentieth-Century Irish Drama: Mirror Up to Nation. Syracuse: Syracuse University Press
Steiner, George (1975): After Babel: Aspects of Language and Translation. Oxford: Oxford University Press
Sierz, Alan (2001): In-yer-face Theatre: British Drama Today. London: Faber & Faber
Walsh, Enda (1996): Disco Pigs & Sucking Dublin. London: Nick Hern Books
Walsh, Enda (2001): bedbound / misterman. London: Nick Hern Books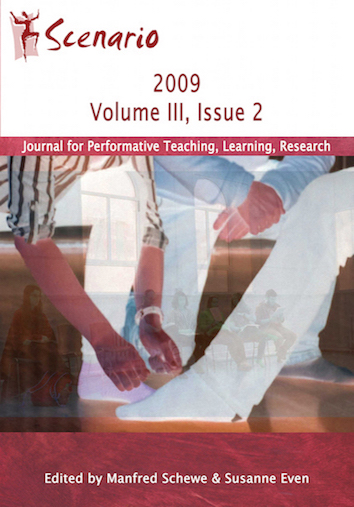 License
Copyright (c) 2009 the author(s)
This work is licensed under a Creative Commons Attribution-NonCommercial-NoDerivatives 4.0 International License.