Beyond Drama: Postdramatic theater in upper level, performance-oriented foreign language, literature and culture courses
Abstract
This article makes the case for expanding drama pedagogy in foreign language education to include strategies from postdramatic theater, which abandons traditional notions of plot, character, and dialogue and prioritizes theatrical performances over dramatic texts. The article presents findings from an action research project conducted with undergraduate students of German at the College of Charleston, South Carolina in the spring semester of 2013. It describes and discusses the efficacy of specific postdramatic theater strategies and assignments that encouraged Bachelor's students of German to think beyond dramatic convention by detaching body from character, separating voice and movement from text, and exploring a heterogeneity of theatrical codes via hands-on writing and directing exercises. Based on extensive documentation of the course and the learners' experiences, the article concludes by discussing postdramatic theater's capacity to promote foreign language learning, critical thinking, and unfamiliar modes of perception and signification.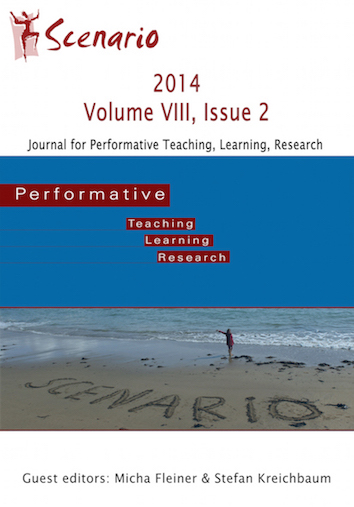 License
Copyright (c) 2014 the author(s)
This work is licensed under a Creative Commons Attribution-NonCommercial-NoDerivatives 4.0 International License.